Zorlu PSM has launched its very first talent development program, PSM Atölye, aimed at introducing theater to new talent and contributing to the sustainability of the industry. Boasting among its instructors Türkiye's leading directors, playwrights, and producers, PSM Atölye offers three different classes in Dramatic Writing, Theater Directing, and Theater Production. Over 200 aspiring individuals between the ages of 18-30 applied to the open call for the PSM Atölye program, which features valuable international artists as guest instructors. The PSM Atölye series, which aims to provide opportunities for participants to learn, share experiences, and build a network of talented stage professionals in Türkiye, has been kicked off with 24 individuals selected by a jury. The program, which runs for 7 months, includes experienced industry experts such as Ahmet Sami Özbudak, Aslı Filiz, Aylin Alıveren, Blanche McIntyre, Cem Görk, Cem Yılmazer, Mehmet Ergen, Murat Mahmut Yazıcıoğlu, Özlem Hemiş, Serdar Biliş, Sonay Yücel, Suzanne Bell, and Zeynep Özbatur Atakan.
Berkant Tuncan Dila Yağcı Ece Tabakoğlu Elif Avşar Erkan Akbulut Mert Algın Onur Kadıoğlu Orkuncan İzan Şükrü Buğra Akkemik Umut Rışvanlı
Aslı Ekici Asya Yiğit Bilge Varol Burçak Buran Efe Kılıç Nureddin Erdoğan Özden Selim Karadana Selin Canki Ceylan
Balım Kar Eda Oğuz Elif Mandan Emre Arslanbek Nazlı Güntürkün Ozan Bingöl Turgay Korkmaz
INSTRUCTORS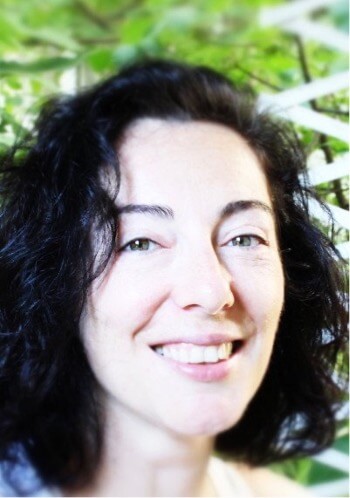 AYLIN ALIVEREN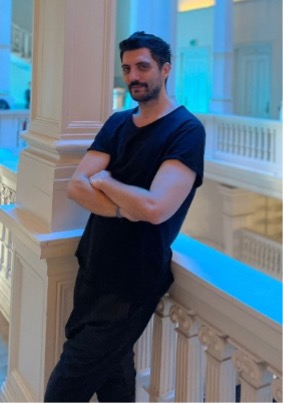 AHMET SAMI ÖZBUDAK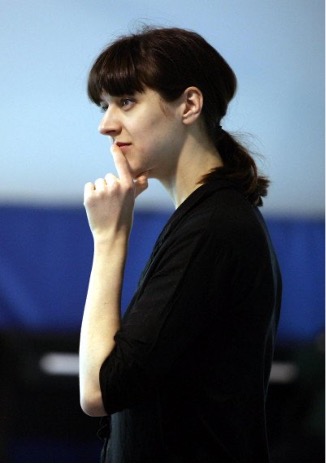 BLANCHE MCINTYRE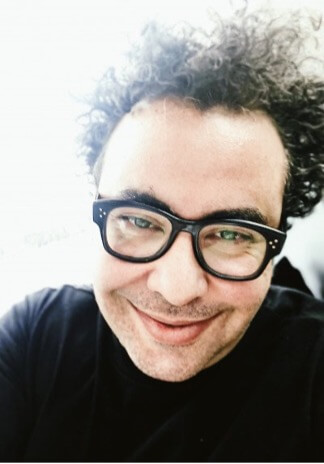 CEM GÖRK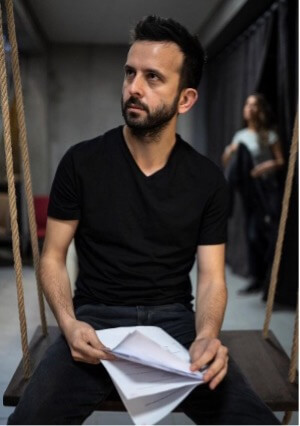 MURAT MAHMUTYAZICIOĞLU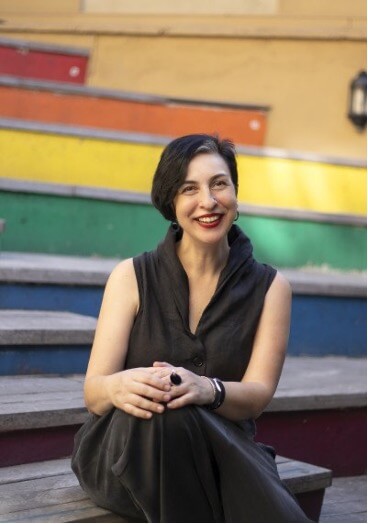 ÖZLEM HEMIŞ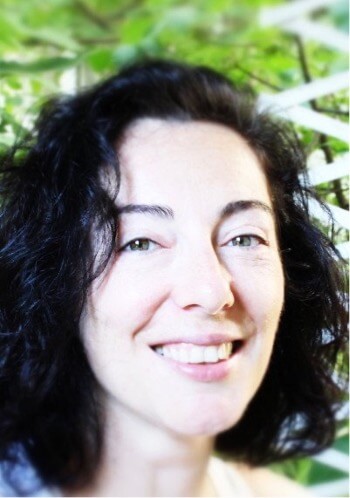 Aylin Alıveren was born in Ankara in 1971. She completed her undergraduate education at the Department of Theater History and Theory at Ankara University's Faculty of Languages, History and Geography, Department of Theater. Between 1999-2007, she taught theater history and dramaturgy at Pera Fine Arts School. Since 1999, she has been teaching World Theater History with the Texts at Mimar Sinan University State Conservatory, Department of Theater. Since 2018, she has been working on contract at Kadir Has University's Faculty of Art and Design, Department of Theater. Alıveren wrote reviews and criticism articles on theater, cinema and literature for Milliyet Sanat, Kitap-lık and Art Unlimited magazines. Since 1997, she has worked as dramaturge and assistant director in the productions of various theater companies such as Theater Ti, Kara Theater, Açık Theater, DOT, Theater D22, BuluTiyatro and DasDas. She worked as a screenwriter in various television series. Having served on the jury of the Afife Theater Awards for two terms, Aylin Alıveren became a member of the Turkish Theater Critics' Association in 2018. Together with Murat Uyurkulak, she wrote the stage adaptation of the musical "Alice", which premiered in February 2019.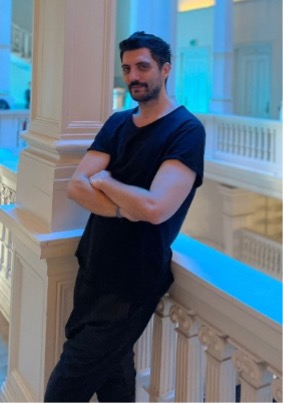 Ahmet Sami Özbudak was born in Hatay in 1980. He spent his childhood and youth in Alanya. He studied at the Department of Archiving at Istanbul University's Faculty of Literature. In 2013, his play "İz" was presented to the audience as a GalataPerform production. Özbudak received the Heidelberger Stückemarkt Europe's Youngest Playwright Award, one of the most prestigious awards in Europe, for this play. For the same play, he was awarded the Playwright of the Year by Tiyatro... Tiyatro Magazine in 2013. In 2014, he received the Cevat Fehmi Başkut Special Award at the Afife Awards, also for "İz". In the summer of 2014, his novel "Masturi Kabare" was published by Artemis Publishing. Özbudak's play "Hayal-i Temsil", which tells the life stories of Afife Jale and Bedia Muvahhit, was included in the repertoire of Istanbul Metropolitan Municipality City Theaters and met with the audience. In the 2015-2016 season, his play "Kar Küresinde Bir Tavşan" was staged at ikincikat. For the 2016-2017 season, he adapted "Romeo and Juliet" for the Nilüfer Municipality Theater. The play "İz" was published by Artemis Publications in novel and theater text format. In the 2017-2018 season, his play "Sherlock Hamid", written for Bakırköy Municipality Theaters, was staged. Also this season, Özbudak directed the play "Mutluyduk Belki Bugüne Kadar" for TwoTwo Production. With this play, he was nominated for Best Director at the Afife Awards. "Red Speedo", another Two Two Production work, was presented to the audience by the pool of Pera Palace Hotel. Ahmet Sami Özbudak's "Meçhul Paşa", written in 2018, was staged by Tiyatro Adam, and his play "Süleymankurt" met with the audience at the Maksim Gorki Theater Studio R in Berlin. For the 2019-2020 season, Özbudak wrote the play "Klan", a Tebdil-i Mekan production. He both wrote and directed the play "Gomidas", which was staged as a Yolcu Theater production as part of the Istanbul Theater Festival. He wrote the play "Yel" for the Bonn-based Fringe Ensemble, directed by the famous German director Frank Heuel. Ahmet Sami Özbudak lives and writes in Istanbul. AWARDS 2011 Heidelberger Stückemarkt, Europe's Youngest Playwright Award; İz. 2013 Tiyatro... Tiyatro Magazine, Playwright of the Year Award; İz. 2014 Afife Awards, Cevat Fehmi Başkut Special Award; İz. 2016 Yeni Tiyatro Magazine, Aydın Arıt Playwright of the Year Award; Hayal-i Temsil. 2016 Friends of Ekin Yazın, Playwright of the Year Award; Hayal-i Temsil. 2017 Direklerarası Seyircileri, Jury Special Award; Balat Monologlar Müzesi (Project Design) 2018 Turkish Critics' Association, Best Play Award; The Seagull (Adaptation) 2018 Direklerarası Seyircileri, Best Ensemble; Mutluyduk Belki Bugüne Kadar (Directing) 2018 Türkan Kahramankaptan Special Awards, Playwright of the Year; Sherlock Hamid 2019 Üstün Akmen Awards, Most Successful Playwright of the Year; Meçhul Paşa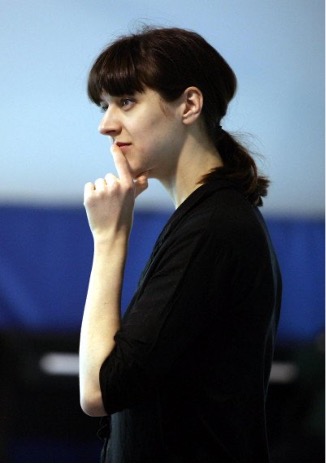 Based in London, Blanche McIntyre has been directing theater productions at the National Theatre of England, Royal Shakespeare Company and Shakespeare's Globe since 2004. She directed the plays "Botticelli in the Fire" (Hampstead Theatre), "Women in Power", "Tonight at 8:30" and "The Nutcracker" (Nuffield Theatre), "Bartholomew Fair", "The Winter's Tale", "As You Like It" and "The Comedy of Errors" (Shakespeare's Globe); "Titus Andronicus" and "The Two Noble Kinsmen" (RSC), "Tartuffe" (National Theatre), "The Norman Conquests" (Chichester), "Noises Off" (Nottingham Playhouse), "Welcome Home Captain Fox!" (Donmar Warehouse), "Oresteia" (EV, Manchester), "The Seagull" (Headlong), "Foxfinder", "Accolade" and "Molière or the League of Hypocrites" (Finborough Theatre), "Accolade" (St James Theatre) and "Repentance/Behind The Lines" (Bush Theatre). Mclntyre, who has directed in various British theaters, also directed the play "Foxfinder", which was among the top 5 plays selected by the newspaper Independent in 2011.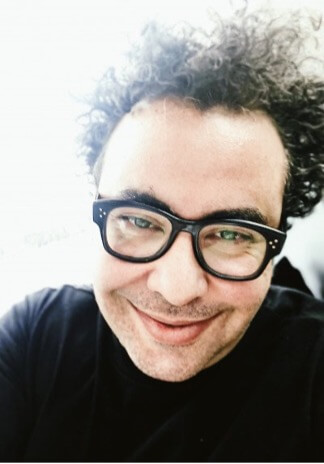 Cem Görk was born in 1975 in Izmir. In 1995, he graduated from Hacettepe University Conservatory's Ballet Department. He has worked and continues to work as a contemporary dancer, designer, executive producer, stage and tour manager. He has completed many national and international works with his team in the agency he founded in Istanbul, and continues to engage in successful efforts. He carries on with pursuing two careers in parallel.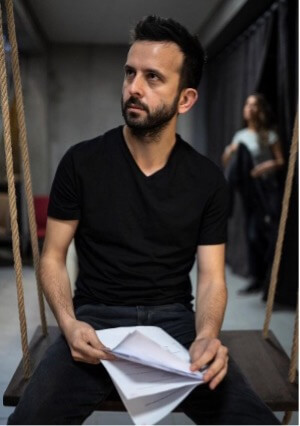 Murat Mahmutyazıcıoğlu graduated from Marmara University's Faculty of Fine Arts, Department of Interior Architecture and studied acting at Studio Oyuncuları. Mahmutyazıcıoğlu completed his master's degree at Kadir Has University's Department of Film and Drama. He has acted with many troupes such as Studio Oyuncuları, İkincikat and Yanetki Theater. He directed and acted in his first staged play "Şekersiz" at Yanetki Theater (2013). The first play he wrote, "Fü", premiered at the Istanbul International Theater Festival in May 2014 and has been staged many times since. He founded Bam Istanbul in August 2016. He was named the local playwright of the year in the 2016-2017 season at the Afife Awards and the Theater Critics' Association Awards for his play "Sen İstanbul'dan Daha Güzelsin". He wrote and directed "Kader Can" with the same team (2018). He received the Gülriz Sururi-Engin Cezzar Encouragement Award from İKSV for his project "Izdırap Korosu". Mahmutyazıcıoğlu's staged plays include "Şekersiz" (2013), "Fü" (2014), "Aynur Hanım'ın Bebeği" (2015), "Sen İstanbul'dan Daha Güzelsin" (2016), "Sevmekten Öldü Desinler" (2017) and "Kader Can" (2018). He wrote "Toz", which he describes as the story of a journey, in 2019.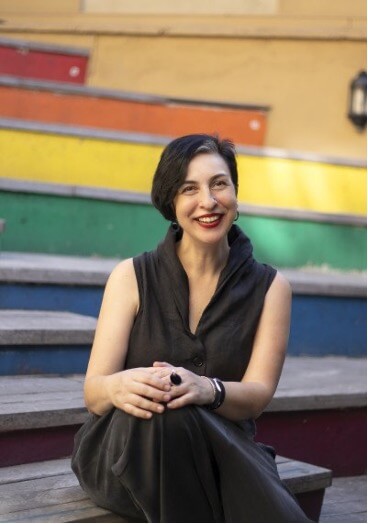 Özlem Hemiş holds a BA in Theater Criticism and Dramaturgy from Istanbul University, an MA in Performing Arts from Dokuz Eylül University, and a PhD in Theater Criticism and Dramaturgy from Istanbul University. She is currently a faculty member at Kadir Has University's Theater Department. Hemiş is the director of the Film and Drama MA Program at the same institution. She likes to think about the ultimate effects of the works of art by engaging with the "ethics" embedded in the word "aesthetics".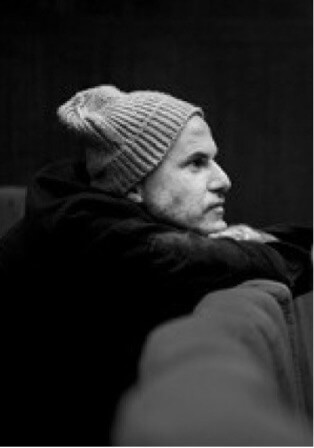 SERDAR BILIŞ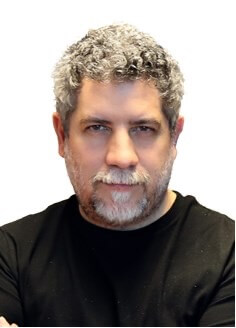 MEHMET ERGEN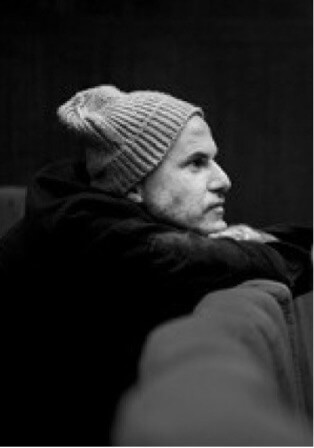 Born in 1977 in Istanbul, Serdar Biliş studied theater directing at London Middlesex University and was invited to the directing academy at the English National Theater. Thanks to this internship, he had the opportunity to organize workshops and share experiences with many valuable directors. He worked as an Artist in Residence at the National Theater Studio in London. He won the Channel 4 directing award for his interpretations of Koltès' "The Night Just Before The Forests" and Molière's "Tartu e" at the Arcola Theater. He then started working as a staff director at the Liverpool Everyman and Playhouse, where he focused particularly on new texts and developed plays together with the dramaturgy department. He has worked with many writers and staged world premieres, and is an international script consultant at the Royal Court Theater. Biliş taught acting, dramatic writing and directing at Mountview, RADA and Istanbul City Theaters. At the 2010 Istanbul Theater Festival, he interpreted Shakespeare's "The Tempest" with three female actors, which marked the beginning of his work in Turkey. In recent years he has also been staging plays for Teatro Della Toscana in Italy. Biliş, who continues to work between London, Istanbul and Florence, has been teaching at Kadir Has University since 2010 and directing graduation plays. To date, he has directed Caryl Churchill's "Cloud 9", Shakespeare's "A Midsummer Night's Dream" and "As You Like It", Edward Bond's "Lear", "Lunapark", adapted from Ödön von Horváth's "Kasimir and Karoline" and Dea Loher's "Innocence", "Oresteia" adapted by Robert Icke and David Eldridge's "Festen" at Kadir Has University. In Istanbul, he staged Lars Norén's "War", which won the Play of the Year Award by the Theatre Critics' Association, and "Twelfth Night" for Istanbul City Theaters. "Martı", which he directed at Pürtelaş Theater he founded, was named Play of the Year in 2018 by the Theater Critics' Association as the opening play of the 21st Istanbul Theater Festival.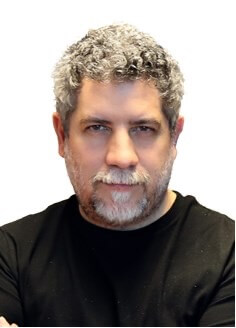 Born in Istanbul, Mehmet Ergen has been pursuing his artistic career in London for over 30 years. He served as the founder, producer and general artistic director of the Arcola Theatre, Grimeborn Opera Festival, Battersea Arts Centre and Southwark Playhouse. The artist is also the recipient of Afife Jale, Time Out and Peter Brook Empty Space awards. Ergen, who has served as jury member and text consultant at the BBC and Royal Court Theatre, was the founder and artistic director of the Yeni Kuşak Theater within Akbank Sanat, the artistic director of Nilüfer Art Theater, and the founder and artistic director of Turkey's first and most comprehensive playwriting project, Oyun Yaz. Also the founder and artistic director of the Talimhane Theater, Ergen has staged plays in Turkey, including "Fiddler on the Roof", which is still running at Zorlu PSM, "The Truth" and "It Felt Empty when the Heart Went at First but it is Alright Now". Apart from subsidized institutions such as İzmit City Theater, Eskişehir City Theater and Bakırköy Municipality Theaters, some of the theaters where Mehmet Ergen's plays were staged include BKM, Kenter Theater and Akbank Sanat. Having staged many plays abroad, Ergen's plays have been performed on prestigious stages such as the New Wolsey Theatre, Quays Theatre, The Lowry, Marlowe Theatre, Grand Opera House, Alhambra Theatre, Oxford Playhouse and Liverpool Playhouse in England. Dublin Olympia Theatre and Cork Opera House in Ireland, Theater Un der Ruhr, Dortmund Theater, Hagen Theater and Ballroom Neusstrasse in Germany, and the International Alcala Theater Festival in Spain are some of the venues where Ergen's plays were staged. Ergen has also staged and produced plays in Sweden, Belgium, the Netherlands, Israel and Canada. Mehmet Ergen, who has translated many contemporary and classical plays into Turkish in addition to his directing roles, has also taught at many universities in Turkey and abroad.